Coven Q&A: Witch You Were Here!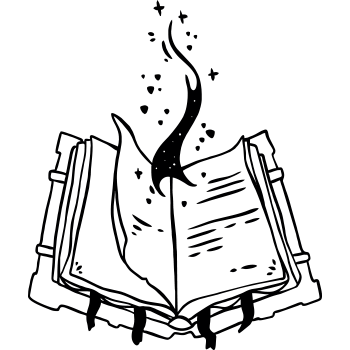 Welcome to my realm of knowledge! Here, we've answered the most burning questions to your questions. But if your curiosity remains unsatisfied, fear not! Our cosmic doors are wide open, so don't hesitate to shoot us an email. I'm here to guide you on your journey to enlightenment and ensure that no inquiry goes unanswered. Let the exploration continue!
Q: What is Cosmic Connection and what does it offer?
A: Cosmic Connection is an online HOF Coven led by Madame Formtastica, where you can freely explore your spirituality and connect with like-minded individuals. As a member, you'll gain exclusive access to a vibrant online coven, curated monthly themes inspired by seasons and spiritual events, personalized spells and rituals created by Madame Formtastica, sister discounts on suggested tools, live tarot card readings, monthly Q&A sessions, access to a library of how-to guides, and much more.

Q: What are the additional benefits of membership in Cosmic Connection?
A: Membership in Cosmic Connection comes with a range of additional benefits, including first access to new products, discounts on your shopping list, special offers, and access to a library of how-to guides. Madame Formtastica is committed to ensuring you feel empowered and supported every step of the way.
Q: How much does the membership cost and what are the options available?
A: Cosmic Connection offers multiple memberships. Find them here..
Q: What is the benefit of choosing the year-long subscription over the monthly plan?
A: Opting for the year-long subscription grants you an immersive experience through all four seasons of self-discovery and spiritual growth. It provides ample time to deepen your understanding, build lasting connections, and amplify your transformation. Additionally, with the special offer of two months free, you'll enjoy valuable savings.
At Cosmic Connection, we believe in giving you the freedom to tailor your journey. You can join for a month, a year, or even a lifetime—the choice is yours. The longer you stay, the greater the benefits and experiences you'll gain along the way.
Q: Can I switch from a monthly plan to a 12-month plan later on?
A: Yes, you can upgrade your subscription from a monthly plan to a 12-month plan at any time. Simply contact our support team, and they will assist you with the transition.
Q: Does Cosmic Connection offer a money-back guarantee for their subscriptions?
A: Yes, Cosmic Connection provides a money-back guarantee within the first 10 days of subscribing. However, please note that after this period, the membership fees become non-refundable.
Q: How do I sign up for a subscription to Cosmic Connection?
A: Signing up is easy! Simply navigate to the subscription page here. Choose the plan that suits you best—either the monthly plan or the year-long plan—and follow the prompts to complete your registration. Once done, you'll gain immediate access to the transformative world of Cosmic Connection.
Q: Can I gift a subscription to someone else?
A: Absolutely! Gifting a subscription to a friend, loved one, or fellow witch is a wonderful idea. During the checkout process, you can provide the recipient's details, and we will send them a special notification with instructions to access their membership.
Q: Do you accept other currencies?
A: While our main currency is the Euro, we may accept payments in other currencies through selected payment methods. Please check with our customer support or refer to our website for details on alternative currency options.
Q. How do I cancel my subscription?
A; If you're a monthly subscriber, cancelling is a breeze, just send us an email.
To avoid any potential chargeback penalties, we kindly request that you cancel your subscription by sending us an email. Once we receive your email, we will promptly handle your cancellation request.
Q: What should I do if I have concerns about my subscription or payment?
A: If you have any concerns or issues related to your subscription or payment, please reach out to our customer support team. They will be happy to assist you and address any questions or concerns you may have.
Q: Can I switch my subscription plan or upgrade to a different membership option?
A: Yes, you can switch or upgrade your subscription plan within Cosmic Connection. If you wish to make changes to your membership, please contact our customer support team for further assistance.
Q: Where is your company based?
A: Our company is based in Europe within the GMT+1 time zone.
Q: When do your Liveshows take place?


A: Our Liveshows are scheduled on new and full moon nights, and they start at 7 pm GMT+1.
Q: What if I can't attend the Liveshow at the scheduled time?
A: We understand that scheduling conflicts may arise. That's why we offer recordings of our Liveshows and watch later options. Even if you can't join us live, you can still enjoy the magic at your convenience. Simply access the recordings or watch later options to relish the enchantment at a time that suits you best
Q: Can I access previous rituals and practices once they've been archived?
A: Absolutely! You'll have access to an ever-growing archive of previous rituals and practices. You can revisit and deepen your practice whenever you desire.
Q: Are the suggested tools available for purchase?
A: Yes, Madame Formtastica provides a carefully selected list of suggested tools, and you can purchase them with sister discounts from House of Formlab's webshop. When you order from the webshop, your tools will arrive in Madame Formtastica's signature magical wrapped box, adding an extra touch of enchantment to your experience.
Q: Is Cosmic Connection LGBTQ+ inclusive?


A: Absolutely! Cosmic Connection is an inclusive community that warmly embraces and celebrates individuals from all gender identities and sexual orientations. We recognize that "sisters" and "witches" are terms that encompass the diverse range of our members, and they are used as gender-neutral nouns within our community.
Q: Are there any community guidelines or rules in place to maintain a respectful environment within Cosmic Connection?
A: Yes, we have community guidelines in place to ensure a respectful and inclusive environment within Cosmic Connection. These guidelines promote positive interactions, mutual respect, and support among members. Any violations of these guidelines may result in appropriate actions being taken to maintain the integrity of the community.
---
Join our tribe of magick makers and become a co-creator of your own spiritual destiny.
---
Q: What platform is used for the Cosmic Connection membership?
A: Cosmic Connection utilizes a dedicated online platform where members can access exclusive content, engage in discussions, and participate in live sessions. The platform provides a secure and interactive space for members to connect and explore their spirituality. Available on desktop and mobile (app). Both iOS & Android.
Q: How is my privacy protected as a member of Cosmic Connection?
A: Privacy is of utmost importance in Cosmic Connection. Your personal information and activities within the platform are kept confidential and secure. We have implemented strict privacy measures and adhere to data protection regulations to ensure your privacy is protected at all times.
Q: Will my personal information be shared with third parties?
A: No, we do not share your personal information with third parties without your explicit consent. Your information is used solely for the purposes of providing and enhancing your membership experience within Cosmic Connection.
Q: Are the discussions and interactions within the online coven private?
A: Yes, the discussions and interactions within the online coven are private and accessible only to the members of Cosmic Connection. It is a safe and supportive environment where you can freely express yourself and connect with like-minded individuals.
Q: How can I contact support if I have privacy concerns or need assistance?


A: If you have any privacy concerns or need assistance, you can contact our dedicated support team. They are trained to handle privacy-related inquiries and will address your concerns promptly and confidentially. You can reach out to them via email or the contact form on our website.
Q: What security measures are in place to protect my data?
A: We have implemented robust security measures to safeguard your data within Cosmic Connection. These measures include encryption, secure data storage, and regular security audits to ensure the protection of your personal information.
Q: Can I delete my account and personal data if I decide to leave Cosmic Connection?A: Yes, you have the right to delete your account and personal data. Simply contact our support team, and they will assist you in the account deletion process. Please note that certain data retention obligations may apply as per our privacy policy.
Q: What if I encounter any technical difficulties with the platform?
A: At Cosmic Connection, we're committed to delivering a seamless experience for all our members. If you encounter any technical difficulties or issues accessing the captivating content within our realm, contact our dedicated support team in the coven to assist you. The HOF Fairy moderators will work their magick to swiftly resolve any problems, ensuring uninterrupted access to the abundant resources and enchanting features of our community. Your cosmic journey is our top priority!
Here you can find our Terms & Conditions >>

Introducing the "Witching Well" Sponsorship Program.

We wholeheartedly believe in the power of community and making the magickal journey accessible to all. That's why we've kept the basic membership fee at an affordable price. Additionally, we've created a special program for those who may face financial constraints, ensuring that no one is left behind on their transformative path.
Through the Witching Well, members have the opportunity to sponsor Basic Witch Memberships for aspiring witches who may need support.
Baby witches can apply by submitting a request, and sharing their reasons for wanting to embark on this transformative path. Together, we'll create a nurturing space where dreams can flourish, and magick can thrive. Join us in fostering the growth of budding witches and spreading the enchantment of the Witching Well Sponsorship Program.
If you're interested in donating a membership or securing a sponsored seat, please don't hesitate to send us an email. We'd be thrilled to have you join our community and make a difference in the lives of aspiring witches who may need support.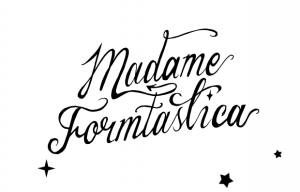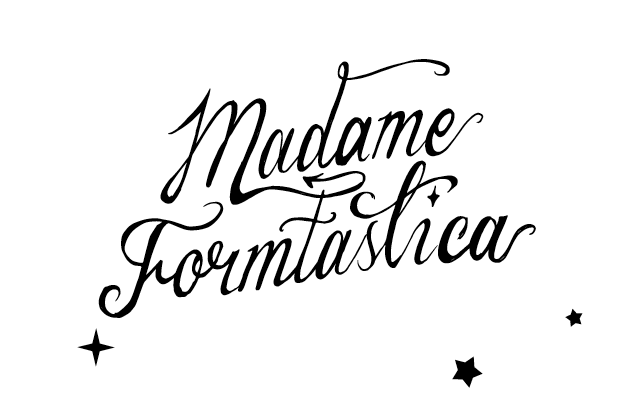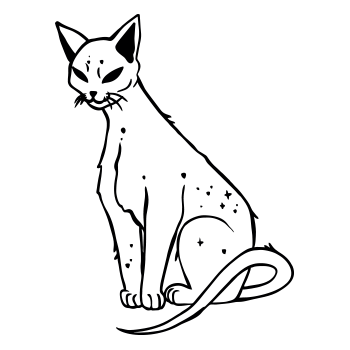 You're ready to take your spiritual journey to the next level, and I'm here to guide you. Let's go >>