Visit my cabinet of spiritual goods. Be-dazzled by the bounty in my boudoir, from adornments of the body to elixirs for the mind and botanical blossoms in kind. Conscious crystals from around the globe and indie Tarot Decks full of hope. Browse my wares, seek out your own magick, meet a community of like-minded kinfolk in my place for modern mystics.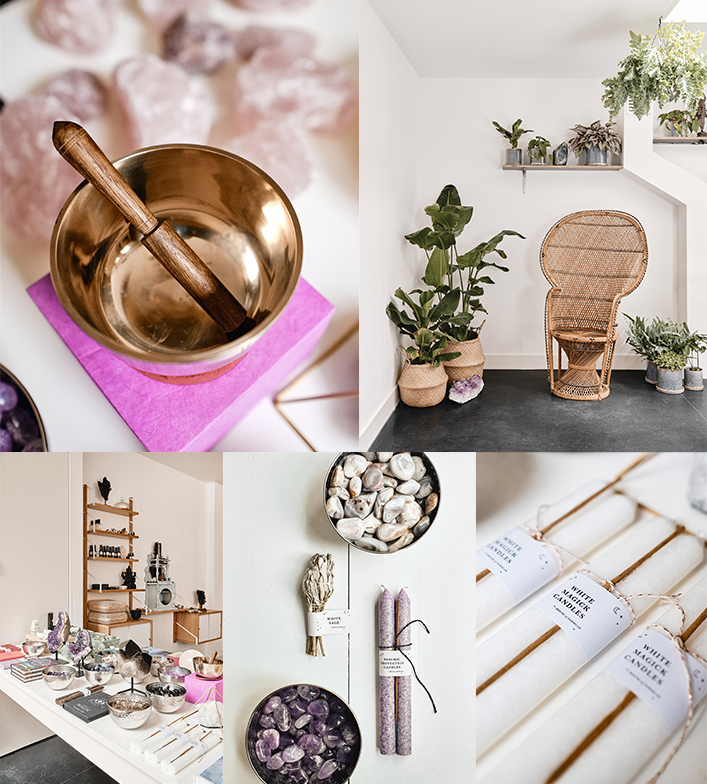 OPENING TIMES
//
Tuesday – Saturday
11 am till 6 pm
//
Closed for Summer Vacation
//
The Amsterdam store will be closed from 1 August and reopen on 1 September so that the team can recharge their batteries. The WEBSHOP will remain OPEN during August and will be shipping orders daily.
//
House of Formlab
Commelinstraat 250A
1093 VD Amsterdam
//
Website Order Pick-ups available during opening hours.
Curated by yours truly. With all my magick,