Welcome to my House of Magick. One that challenges you to dig deep into the realm of mysticism. To be more precise, deep into yourself. You've already got all that it takes.
However, some things simply need some delicate attention and guidance in order to manifest. And on that crossroad, our stories intertwine.
House of Formlab is a 21st-century witches' house and the one-stop shop to empower your spiritual journey through the most unusual and rare Magickal items around.
Whether you are looking to re-spark your purpose, find love, manifest abundance, seek answers, or even deal with trauma, we are here to amplify your path of revelation.
CONTACT ME
House of Formlab BV
Telephone: +31 6 83829223
E-mail: support@houseofformlab.com
KVK 66042909
BTW NL856371099B01

Madame Formtastica's psychic powers may be stronger than yours, so let's be pen palls instead.
House of Formlab is the brainchild of Creative Director, Tarot Slinger, and Witchy Mama, Madame Formtastica. Yes, that's me! I come from a long line of readers and healers, deeply rooted in an indigenous nature religion.
A couple of years ago i left my fast pace life in the creative industry behind trading it in for a sweet slow magical life.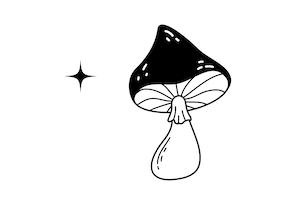 My passion for crystals, rituals, and the healing power of plants influences my work. That is why I combined ancient rituals, crystal Magick and modern alchemy to bring forth a unique collection of spiritual goods for baby witches and experienced healers alike. After decades in the Magickal realm, I felt compelled to share my knowledge of Magick, amplifying happiness by teaching the ways of metaphysics. Each of my personally curated collections of Magickal wares comes with a comprehensive guide for all to master their own faith.
In my Book of Magick, you will find Magickal secrets on crystals, rituals, moon phases, tarot readings, healing practices and much more. I believe in the art of teaching and am here to guide your spiritual path. Read More >>
House of Formlab may be all about Magick, but we take sustainability seriously too. We believe in equal rights for everyone, protecting nature, and saying NO to exploitation. That's why we go the extra mile to source products and select collaboration partners that align with our values.
Because let's face it, saving the planet is serious business!
We love supporting female entrepreneurs and are proud that most of our products come from women-run businesses.

Did you know we buy our herbs and smudge bundles from a sustainable & organic farm?
We practice conscious crystal sourcing, we only choose high-quality pieces and work with trusted and reputable suppliers who, like us, take ethics in the crystal supply chain very seriously.
We make it our mission to curate the most simplistic yet rich, odd, and captivating magical products out there. 100% far-out awesomeness only!
Unlock the Magic Within: Personalized Tarot, Custom Spells, Enchanted Amulets.

At House of Formlab, we're all about personalized spiritual experiences. Our tarot readings are no exception. Whether you're seeking guidance or simply looking to connect with your inner self, our intuitive and empathetic readers are here to offer a unique, one-on-one session that will leave you feeling inspired and empowered.
But that's not all – we also offer custom spell casting for prosperity and luck, as well as candle magick to attract love and create positive energy in your life. And if you're looking for a little extra protection, our handcrafted amulets are designed to safeguard you from negative energy and keep you on the path to success. So why wait? Let House of Formlab be your guide on the journey to spiritual fulfillment.
From:

€

999.00

for 1 month
Enchanting Gifts: Reflecting Your Soul's Magic through Thoughtful Giving.

We believe that every purchase you make should be infused with intention and purpose, and we take great care in ensuring that our products are ethically sourced, eco-friendly, and brimming with good vibes. But that's not all. When you shop with us, you'll be transported to a realm of pure magic and delight. From the moment you lay eyes on our sparkling collection to the moment you hold your carefully wrapped package in your hands, you'll feel the ancient power of the elements guiding you on your path.
Every gift you give should be a true reflection of your soul, and that's why we pour our hearts into every detail of the unboxing experience. Whether you're sending a spellbinding surprise to a far-off friend or treating yourself to a little self-care, we'll make sure that every moment is infused with the kind of magic that can only come from the heart.
So let us be your trusted gifting partner, and we promise that every time you shop with us, you'll receive a treasure that's wrapped in love and imbued with the spirit of the universe. Welcome to the mystical world of conscious consumerism – we're so glad you're here.
With love and magick imbued into every syllable,