IN NEED OF AN ANSWER FROM OUR MYSTICS?
Tarot reading is the ancient practice of using tarot cards to divine the past, present or future.
Ask the cards a question and an experienced tarot reader can help channel spiritual energy and interpret the pulled cards.
Here at House of Formlab we offer a deeply personal and spiritual tarot reading experiences. Our two mystic mammas have the divine gift and can be consulted on all matters. But be warned, there is no sugar coating here, just the truth of the cards.
We currently have two experienced tarot readers in our HOUSE and a variety of ways that you can experience a tarot reading.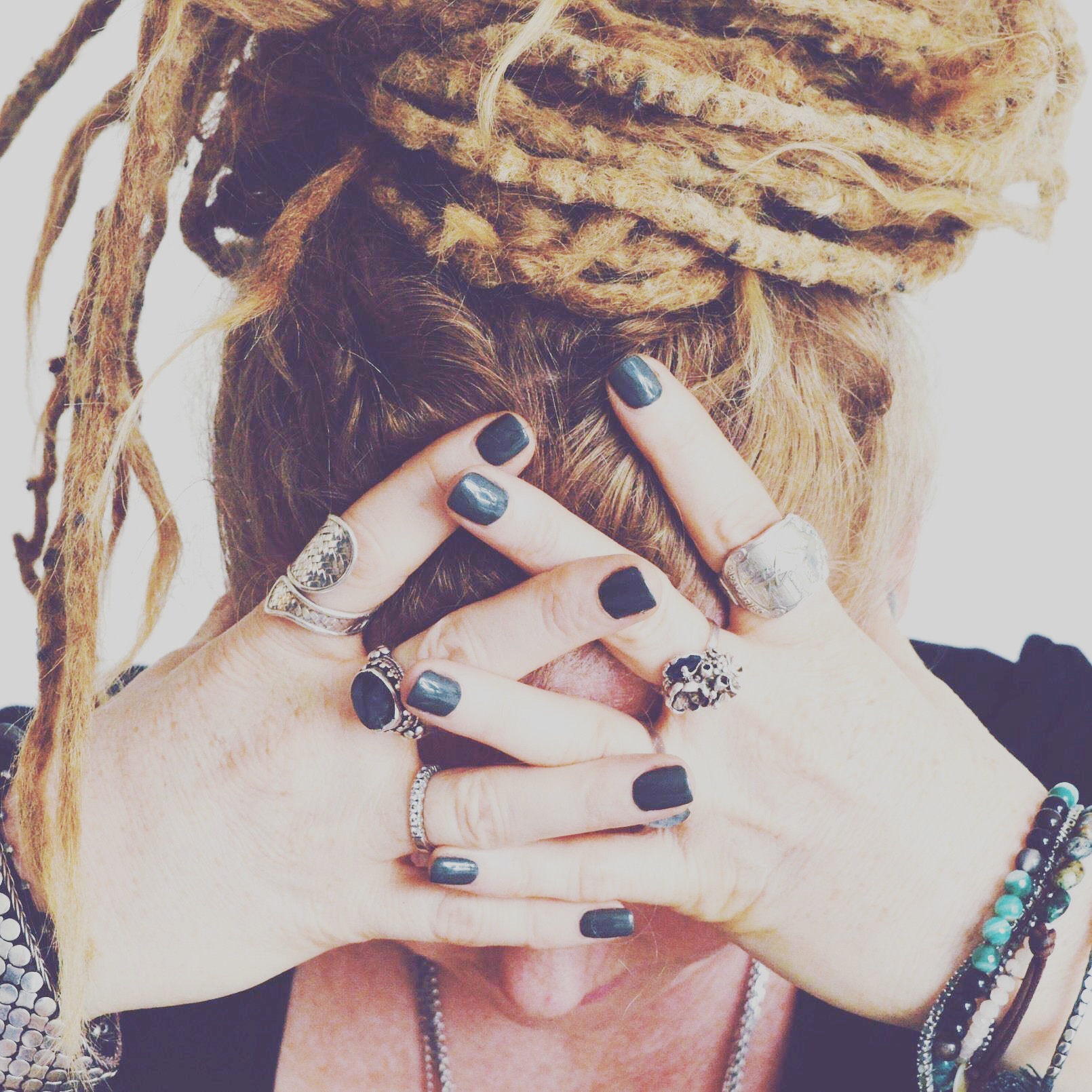 Madame Formtastica – Amsterdam / Algarve, Portugal
Madame Formtastica is a high priestess with amazing intuition and psychic abilities. A gift she has developed since childhood, her eclectic tarot reading style makes her the perfect choice of psychic medium for those looking for a touch of the mystic and unusual. She tells it how it is and can help guide you through those difficult questions. During your tarot session, she can also work with oracle decks or pendulum for added guidance or clarification. Madame Formtastic is a divine white witch, so no dark magick in this house, and can also work with crystals for spiritual and emotional healing as well as perform spells on your behalf. Learn more about our Custom Spell Service. E-mail me  for questions or to confirm the location at: enter@houseofformlab.com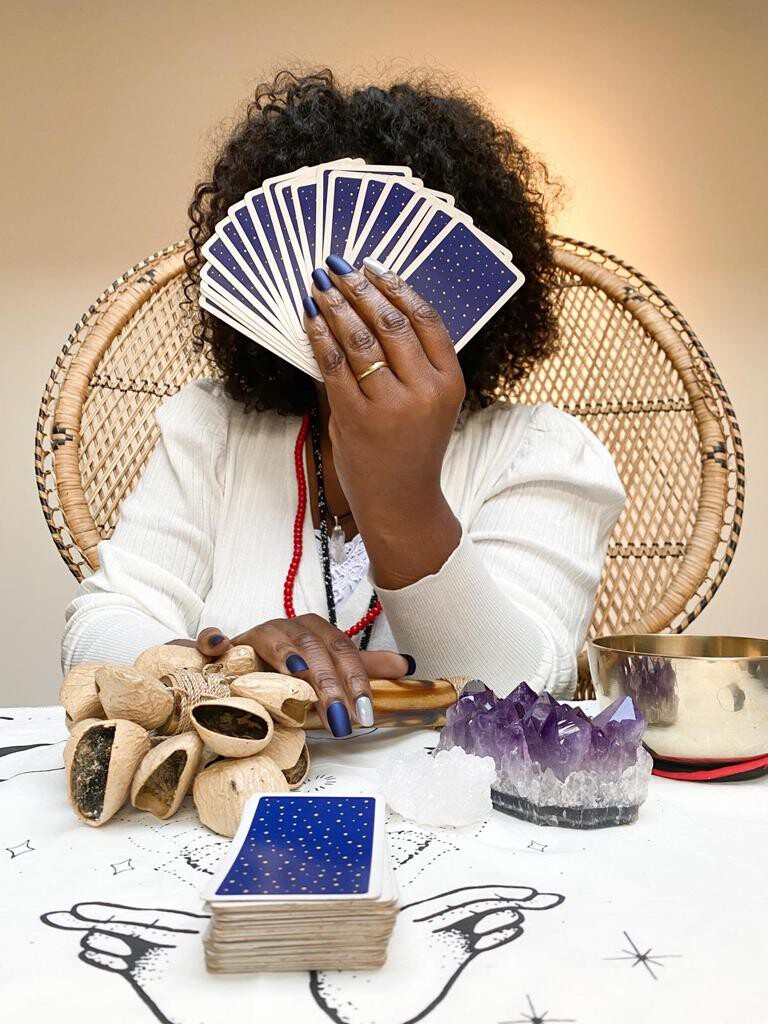 Alina – Amsterdam
Alina is a guardian from the stars who comes from a long line of shamanic leaders and mediums. Here on earth, she is a deeply intuitive  medium who infuses her work with a touch of heavenly astrology. As an incredibly experienced psychic medium, she is able to ask ancestors for advice and coach you on a journey of growth and positivity. Alina is the perfect mentor for those looking to forge a new path with psychic and spiritual guidance.
E-mail me at: mawualina80@gmail.com
WHAT WE OFFER
#01 a 3 Card Tarot Reading via WhatsApp
#02 an 1 Hour Online Tarot Reading (via Whatsapp video call)
#03 an 1 Hour In-Person Tarot Reading (in Amsterdam or The Algarve, Portugal)
Online Tarot Reading
Book a reading on the booking page.
Once your payment is processed you will receive an email with a confirmation of your booking.
Forward this confirmation email to the reader of your choice to set up a time and date.
Our readers prepare themselves and their sacred space for up to an hour before the reading takes place.
Your reader will call you on the set time. You will receive your 1 hour, one-on-one reading.
Our tarot readers then spend around 30 minutes alone meditating after the session. Any follow-up information they receive after your session they will pass along to you.
If you wish you may record the session or take notes for later reference.
In-Person Tarot Reading
Alina is based in Amsterdam, Mme Formtastica currently travels between Amsterdam & The Algarve, Portugal and we accept a limited number of clients for personal face-to-face tarot readings each month.
How to book an in-person tarot reading:
Book an In-Person Tarot reading with our booking system.
Once your payment is processed you will receive an email with a confirmation of your booking.
Forward this confirmation email to the reader of your choice to set up a time and date.
Please arrive 10 minutes prior to your reading at the location.
Your reading will take 1 hour. Please allow yourself extra time after the session to take tea with us and realign yourself, ready to face the world.
3-Card Tarot via WhatsApp
A 3 card Tarot reading at distance provides an in-depth look at the topic at hand and comes with a picture of the spread and voice message with the rundown of the reading.
You do not need to do anything else other than be open to me accessing your energetic field. You can order this service by following these simple steps:
Order a 3 Card Tarot reading with our online order system.
Forward this confirmation email to the reader of your choice with your mobile number and question at hand.
Within a couple of days, you will receive a personal message with a rundown of the reading, and a picture of your 3-card spread.
Please read our Tarot Reading Policies below carefully before you place your order.
Policies
All our tarot reading session are one on one. If you wish to bring a second "guest" to the reading this can only be done in consultation with your tarot reader well ahead of the session.
All tarot reading services, whether via email, video chat or in-person, are non-refundable once received. Once your reading has been completed the sale is considered final and will not be refunded for any reason.
Cancellation Policy: If you cancel your video chat or in-person reading appointment at least 72 hours before the scheduled time, you will be refunded in full. If you cancel within 72 hours before your appointment without rescheduling, you will receive a 50% refund. If you fail to attend your appointment with no notification (aka no call, no show) you will not receive a refund and we retain the right to refuse service in the future.

About our readings.
Our Tarot readings assist you with perspective. They show and affirm the "lay of the land" that is your life at the moment. We may use any Tarot deck or divination tool, and direct soothsaying guidance to help facilitate a decisive, supportive, and highly informative reading so that you can become a better decision-maker who is more informed about your overall existence.
Our readings do not facilitate dependency and such inclinations will never be encouraged by us!
We don't do 'third party readings' – these are readings about someone who isn't present or who hasn't given their permission to be included in a reading. These types of questions are very common because, as human beings, we value our relationships with others and want to know what is happening in their lives. As readers we subscribe to a code of ethics and within that code of ethics is often a reference to third party readings. We feel that reading for a third party or for someone who has not given their permission for a reading is unethical, on the basis that it is an invasion of privacy. It is like reading someone else's mail, spying or eavesdropping on someone else's conversation. It simply isn't 'right'.
When we read for you and you ask us about another person in your life, we will be still picking up your energies and thoughts or wishes that surround the situation. It is this energy that will appear in the Tarot cards and which may potentially distort the truth of the situation.
How to rephrase your question: a very simple way to do this is to ask the Tarot, "What do I need to know about the situation?" In this way, we are asking the Universe to share with us only the necessary information – it doesn't have to be the whole story, but simply what you need to know right now.
If you have questions about our reading service you can email us via enter@houseofformlab.com.