We are thrilled to have you as part of our enchanting community. As a valued member, you are about to embark on an extraordinary journey filled with transformative experiences and boundless magick.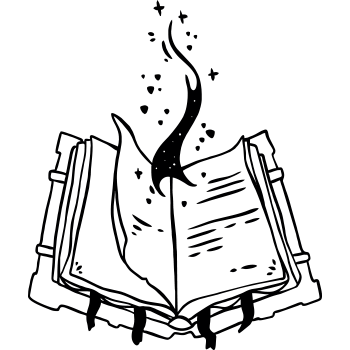 Here's a quick summary of the benefits that await you:
1. Embrace Your Inner Magick: You have taken the first step towards embracing your true power and living life to the fullest. Our program is designed to help you confidently tap into your magickal abilities and unleash your potential.
2. Supportive Coven: As a member of Cosmic Connection, you are surrounded by like-minded souls who share your passion for self-discovery and spiritual growth. Forge new friendships and create lifelong bonds within our vibrant online community.
3. Personalized Spells and Rituals: Delve into the world of personalized magick with spells and rituals crafted just for you. These enchanting practices are tailored to nurture your unique journey.
4. Monthly Themes and Inspirations: Be inspired by our curated themes inspired by seasons and spiritual events. These themes add depth and meaning to your spiritual practice, enriching your experience.
5. Live Check-ins and Tarot Readings: Join our live check-ins during full and new moons, where we connect with the cosmos and set our intentions. Additionally, enjoy tarot readings that provide valuable insights and guidance.
6. Masterclasses and Mystical Literature: Expand your knowledge and skills through transformative masterclasses and access a library of mystical literature that unlocks hidden wisdom. (for Supreme Members & Mystic Maven Memberships)
7. Comprehensive Crystal Library: Discover the spiritual properties and uses of crystals, allowing you to deepen your connection with these powerful tools. (for Supreme Members & Mystic Maven Memberships)
8. Curated Playlists: to explore the transformative power of sounds in your rituals, chanting, and spell work, and  harness the energy of music to enhance your spiritual journey. (for Supreme Members & Mystic Maven Memberships)
9. One-on-One Guidance (VIP Membership): If you have joined our Mystical Maven VIP Membership, get ready for an unparalleled journey of transformation with exclusive one-on-one guidance from Madame Formtastica herself.
─── ・ 。゚☆: *.☽ .* :☆゚. ───
We're absolutely thrilled to have you on this magickal journey with us! Your spiritual growth and well-being are at the heart of our mission. If you ever need assistance or have questions, our dedicated support team is always here to lend a helping hand.
Thank you for choosing Cosmic Connection! Together, let's weave a vibrant and fulfilling spiritual life. As a special token of gratitude, I've prepared a guide on moon magick to ignite your creative spirit. I hope you find it enchanting!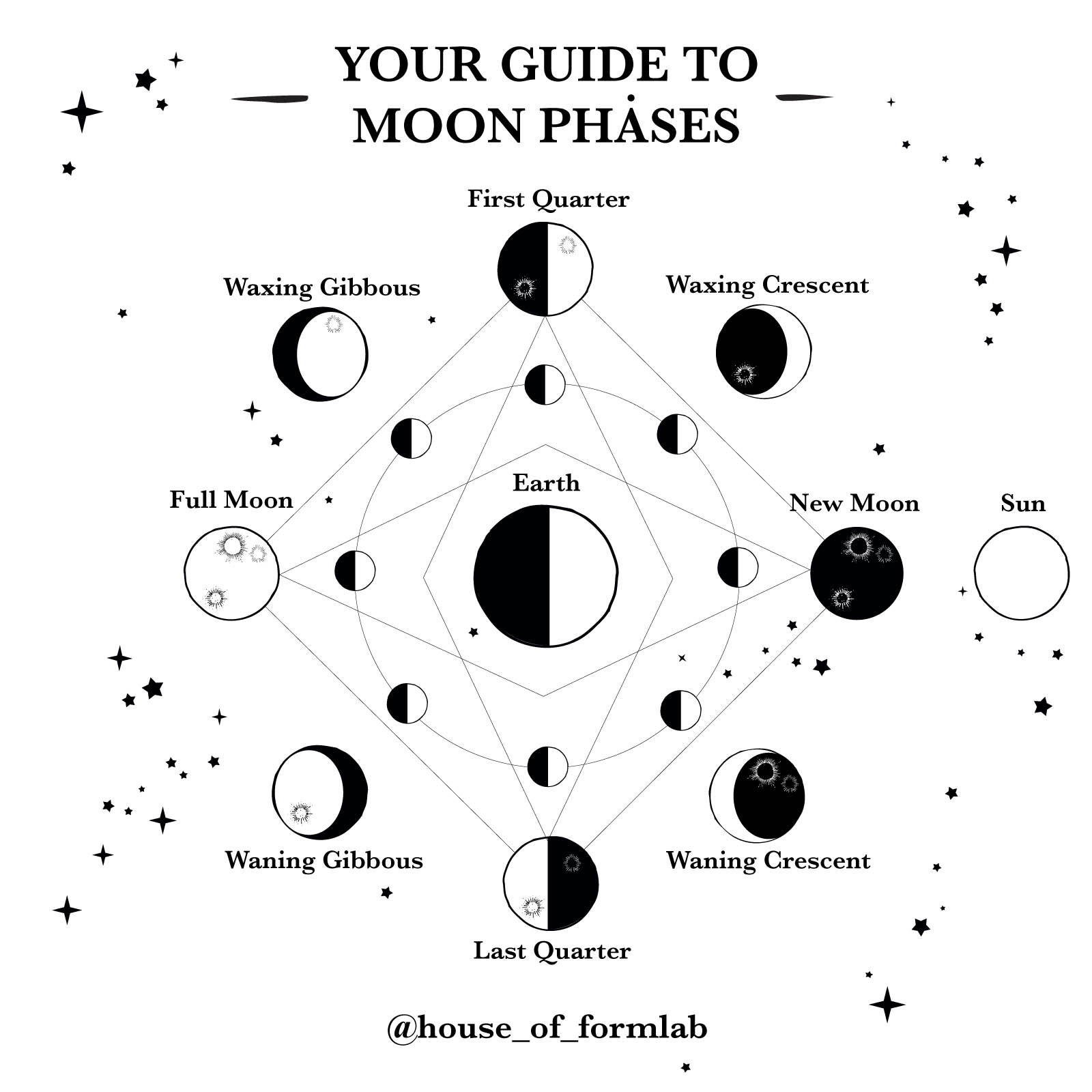 The Rituals
New Moon: This is a phase to invite new beginnings. Welcome new challenges set yourself new goals or ask for your heart's desire. During a New Moon Ritual, it is usual to set intentions and focus on how you will manifest these intentions during the coming month. A dark New Moon is a very intimate and powerful ritual, so check what you really want before you make your requests to the universe.
Full Moon: This is the time to let things go. Let go of problems, worries, unwanted behaviour, and toxic people so that you can heal and move forward without these things holding you back. The Moon's brightness offers hope, white celestial light to guide your forward, and confer blessings from the Moon Goddess Selene.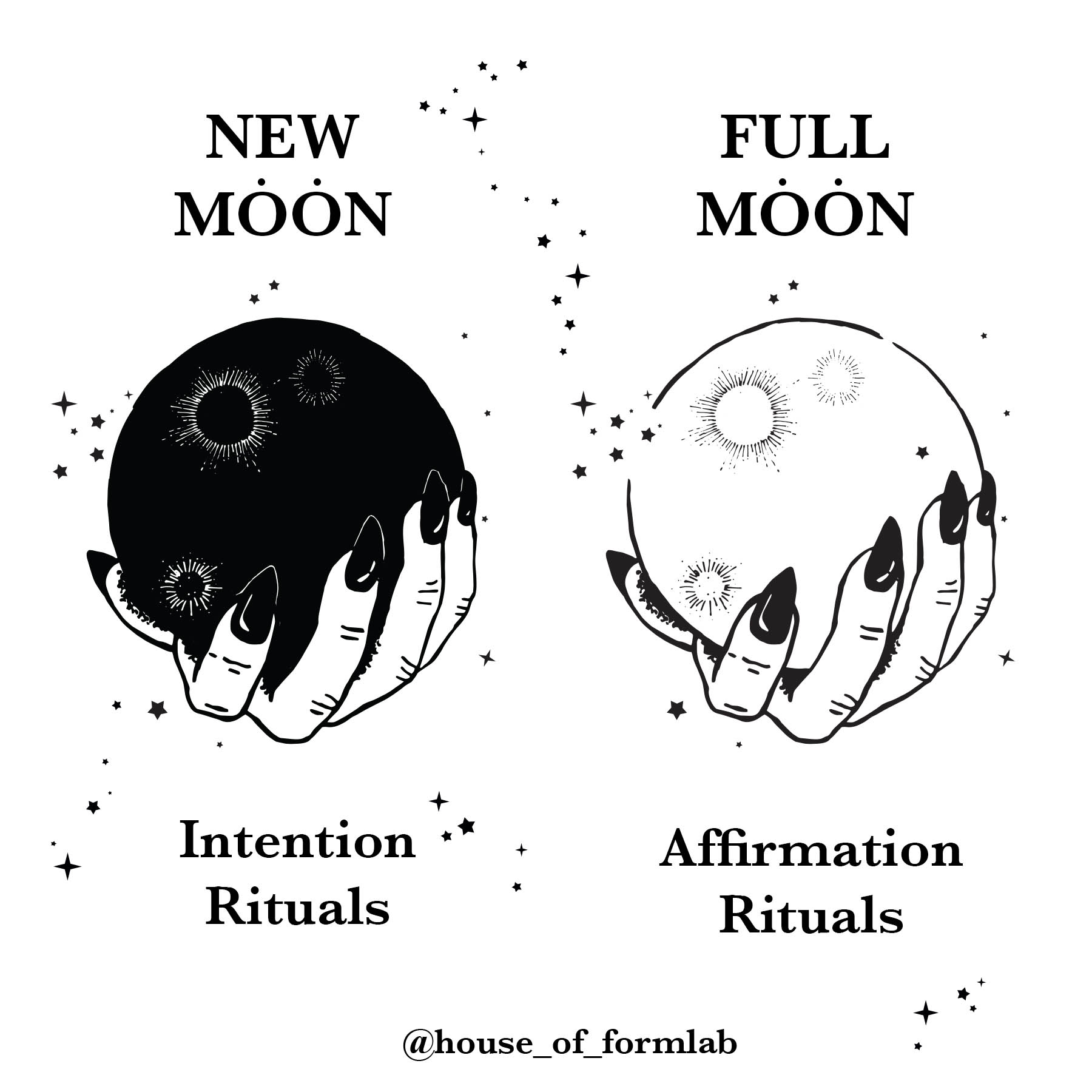 How to Prepare
New Moon: First, take a meditative bath with some salts and calming essential oils such as Lavender to still your mind so that you can focus on what you really want without the "noise" of everyday stresses. Smoke cleanse (smudge) your sacred space with incense such as Patchouli which is linked to love, wealth and money, or burn sacred herbs such as Sweetgrass for divine feminine guidance, or Palo Santo for your requests to be granted.
Full Moon: For New Moon Cleansing you can use White Sage to help cast out negative energy. Leave a window open for bad energy to escape through. Palo Santo is also an excellent smoke cleansing tool as it refreshes the space, filling it with positive energy so that as you release and let go of those worries and problems, their space is filled with better energy.
Setting your Intentions/Affirmations
New Moon: During a New Moon you want to set positive intentions for yourself so that during the ritual you can commit yourself to manifest these, asking the universe or your spirit guide for help. Try to limit yourself to only a few so that you can really give them proper focus and attention during this Moon cycle. For example:
I am ready to …
I want to …
I ready to meet my new love
I want to find my true path in life
I will find a new job
Full Moon: Get ready to cast out those demons (or ex's). Look at what is really holding you back – now is the time to let it go. Be honest with yourself and the universe will answer with its help.
I release myself from ….
I cleanse myself of ….
I free myself of ….
I forgive myself for ….
I let go of my ex
I will stop smoking
I free myself of needing to be liked
The Best Crystals to Use
For both Moon rituals, you can use Clear Quartz and Moonstone to give power and moon energy to your requests to the universe. You can also use Selenite and Labradorite for both rituals but if you do wish to separate your crystals for these rituals then you can use Selenite for Full Moon rituals and Labradorite for New Moon rituals.
New Moon: During the dark arctic winters when there is no light from the New Moon you can see the Northern Lights dance across the midnight sky. The native peoples of Canada believed Labradorite was created of frozen fire from the Northern Lights. Labradorite is the interdimensional magick fixer helping you manifest those intentions under dark and mysterious skies. It is a deeply magick crystal, meditate while watching its colourful flashes and keep recommitting to your New Moon intentions.
Full Moon: Selenite emits pure light energy into your space and during a Full Moon it is at its peak of energy. In Greek, Selenite means stone from the moon, representing its ethereal moonlight and is named after the Greek Goddess of the Moon, Selene. Using a piece of Selenite or a Selenite sphere helps you to channel that divine energy and to power your affirmations, helping you to truly let go and replacing that negativity with positive energy. Keep your Selenite near a window so it can channel this energy into your space during the month and act as a visual reminder to stick to your affirmations.
Closing Your Ritual
New Moon: Smile and take 3 deep controlled breaths. Feel your confidence grow and stiffen your resolve that your intentions will be manifested. Sip on hot tea such as fresh mint or green tea or a hibiscus infusion to focus your thinking by refreshing your body and mind. Hold your ritual crystal and know what it will help you manifest your intentions. Keep this crystal close to you this month. Take a meditative salt bath with essential oils such as peppermint or pink grapefruit to stimulate your creative thinking to help provide the answers you need.
Full Moon: Allow the energy you have created to surround you. Sip on a hot tea such as Ginger or Mandarin/Orange to recharge your batteries and comfort you as you let go of those toxic things in your life. Hold your ritual crystal, draw an Oracle card for extra direction or insight on how to keep your positive energy flowing. Keep your crystal with you that evening, then the next morning pop it near a window so that it can recharge and remind you that you have already let go of those negative things should they pop back into your mind.
For my friends of a more magickal nature…
Spells & The Moon
New Moon: With this Moon phase being aligned with asking for your hearts deepest desires or setting true intentions, this is also the best time to undertake love and prosperity spells. The fresh new moon gives you a new drive and the darkness of the night encourages you to peek into your soul.
Full Moon: A time for casting out and removing problems and barriers. Ideal for banishing spells and asking for psychic protection. With the white silvery light of the Moon, white magick abounds so you can ask your requests of the universe guided by that powerful white light.
I hope you liked my little guide. Wishing you love and moon blessings,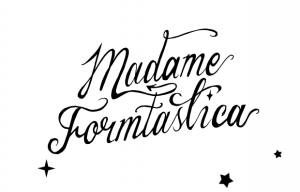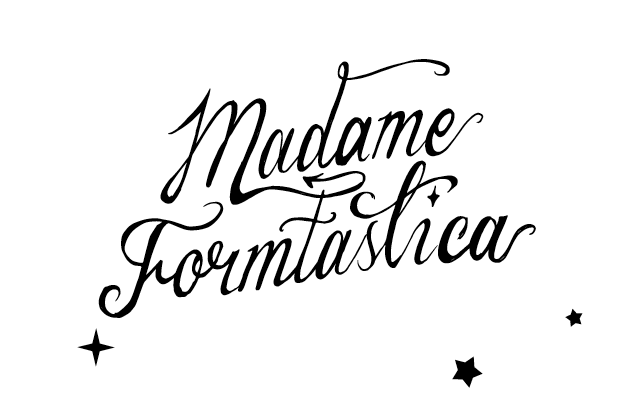 THE MOON RITUALS COLLECTION
By House of Formlab