Get your modern magick on at House of Formlab in Amsterdam with our series of shopping days and mystic events. View the full agenda for House of Formlab right here.
If you would like to hire SPACE at House of Formlab for your own events, pop-up shops, classes or ceremonies, then learn more about our rental services here >>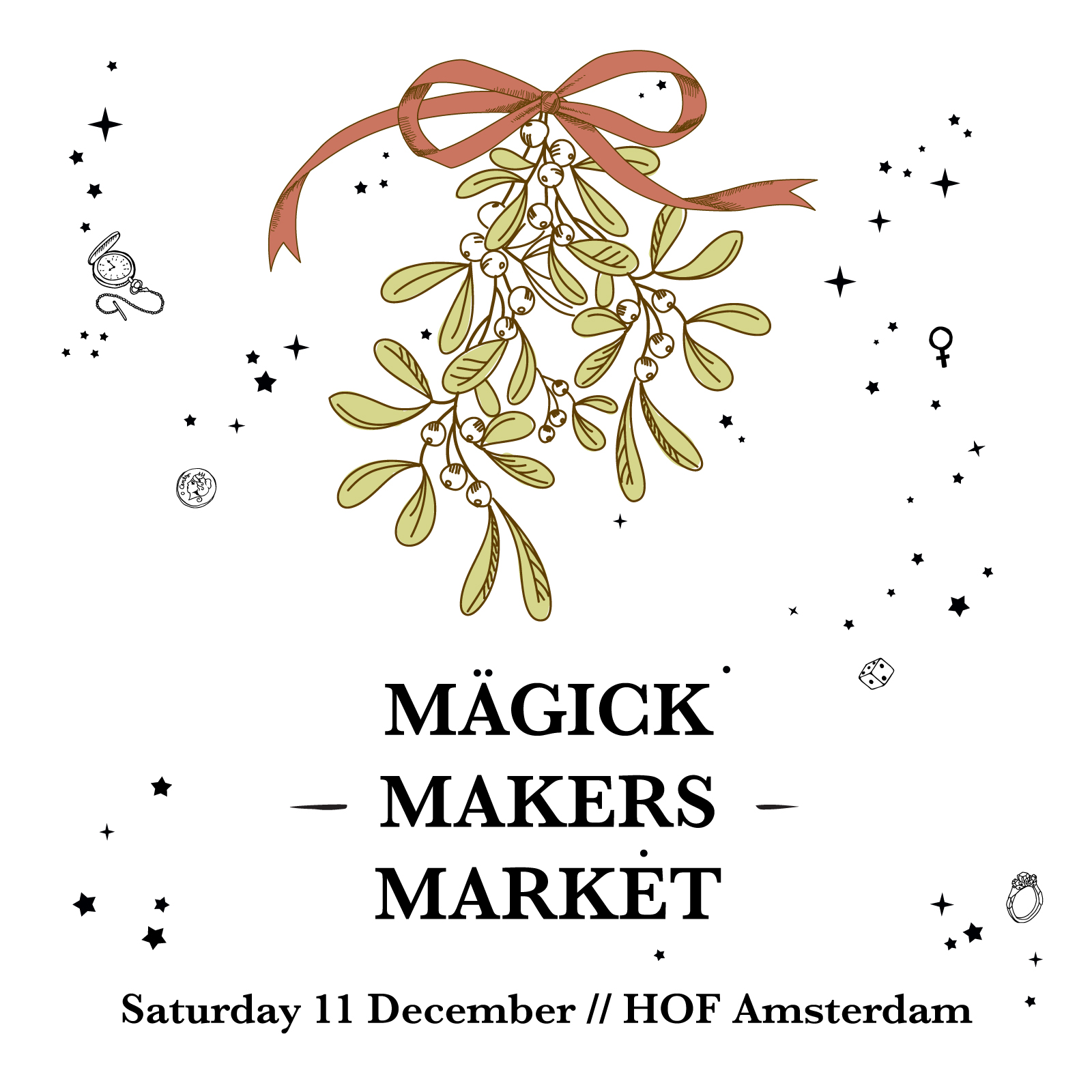 Join us on Saturday, December 11, 2021, for our festive market
//
Do not fear, House of Formlab and our magick sisterhood of entrepreneurs and makers are here to solve all your indie Christmas gifting woes.
At my HOUSE we love to support women who are manifesting their vision and creating with passion. So we have invited some of our favourite visionary makers to join us for our Magick Makers Market, Saturday 11 December 11am – 5pm.
Amy Lou Maxwell
Sound Healer, Yoga Teacher and creator of the Magick & Mindfulness podcast, Amy Lou Maxwell, will be performing sound programming on crystals purchased during the market.
www.magickandmindfulness.com | @amyloumaxwell
A Piece of Jadey
Janice Huijsman has made a custom collection of magick inspired resin art inspired by tarot, moon rituals, and crystal grids.
www.etsy.com/shop/ApieceofJadey | @at_jadeys
Casa Lucina
Letizia and her team make effortless wear goddess dresses, spiritual fabric kimonos and the perfect meditation pants, all ethically handmade in Italy.
www.casa-lucina.com | @casa_lucina
Cyclical Calendar
Lila, Iris and Jasmin teamed up to create original artwork from menstruation blood for their 2022 Cyclical Calendar to help you reconnect with your cyclical body and celebrate your womanhood.
https://nl.cyclicalcalendar.com | @cyclicalcalendar
Herbal Cacao
Sharon Fernie creates the real deal ceremonial grade cacao, ethically sourced and imported directly from indigenous Maya families who grow it in the traditional and sacred ways. Come and sample her pure sacred cacao or medicinal mushroom blends.
www.herbalcacao.com | @herbalcacao
Jewel Mondros
Jewel is a talented tarot reader, spiritual healer, and creator of The Ritual Soul Oracle Deck. She will be offering 15 minute mini Tarot Reading sessions during the market. Contact her via Instagram DM to book a time.
www.jewelmondros.com | @jewel.mondros
Juls of Earth
Juliette Trout from Arizona handmakes personal talismans and jewellry which she charges under the Full Moon and performs relevant rituals on them under a New Moon.
@julsofearth
Spiritual Baddies
Amel of Spiritual Baddies has created a spiritual clothing brand for badass babes. Be inspired by her new range of inclusive soul wear with out of this world messages.
www.spiritual-baddies.com | @spiritualbaddies.co
Zoe Nina Jewelry
Zoe Nina selects the most unique crystal specimens to create statement rings, earrings, and pendants, in silver and pure gold in her Amsterdam studio.
www.zoe-nina.com | @zoe__nina__jewelry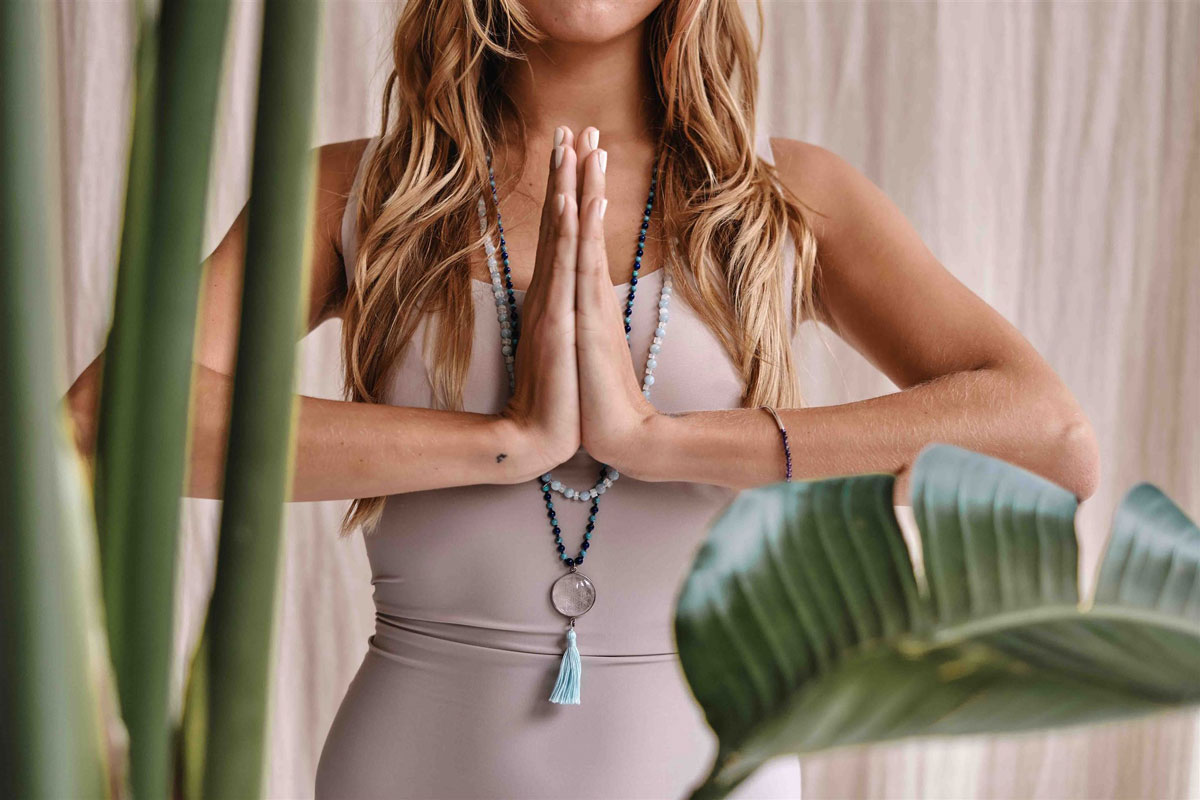 Ullola Pronounced "Ooh Lola" meaning "A Wave" in Sanskrit, the ancient language of Yoga.
HOF's very own Juls (of Ullola Yoga) is now hosting her amazing Lunar Practice Yoga classes every Tuesday evening at House of Formlab. If you haven't taken a class with her, you must, she's an incredibly talented and intuitive guide.
What to expect?
Ullola Yoga is always flowing and morphing, like the waves. It is rooted in principles of traditional Hatha Yoga and is an exploration of the Soul via Breath, Embodied Senses, and Self-Acceptance. To put it simply it is a type of yoga that allows the practitioner to look inwards. Classes will always be slower than a popular vinyasa class, so we can really get into our bodies and notice how we are feeling. They will always be accessible for all levels.
//
Lunar Practice – Restorative Slow Flow Yoga
Tuesday Evening's 18.30hrs @ HOF
Price: €10
Participants should dress warmly & comfortable
Please bring your own mat
To sign up please contact @_ullola_ via Instagram DM or WhatsApp +1 480 677 9002.
In planning
Caco Workshops
Gua Sha Workshops
Full Moon Ceremonies
If you would like to be the first to hear about our events then make sure to follow us on Instagram @house_of_formlab or sign up to our mailing list.